Insurance for your Tools
Imagine waking up one morning to find all your tools have been stolen out of your ute. Not only can you not earn a living but you also have the expense of replacing the stolen tools which can add up to thousands of dollars. It may take a couple of days of time to source the new tools as well. Unfortunately, tools are one of the most common stolen items so taking out insurance makes sense. It's not just theft of tools too, if you're involved in a motor vehicle accident and your tools are in a toolbox or trailer then they can also be damaged as well.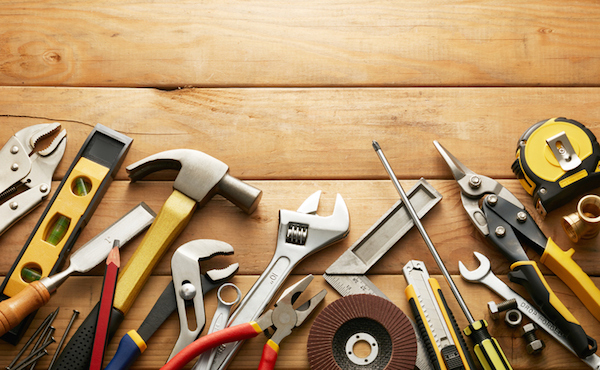 Minimising the Opportunity of Theft
As most losses of tools comes from theft, make sure you secure your tools. This type of theft is usually opportunity based so if thieves see tools unsecured in a ute or trailer they can help themselves in minutes. Tool boxes should be attached to ute trays and use good quality, heavy locks that can't be easily cut through. Check hinges are strong enough that they can't be easily broken off. Ideally, park your ute in a secure garage at night but if that is not possible, take inside any tools that can't be locked up.
Know your Inventory
Keep a list of your tools including the brand and a rough price. If your tools are stolen, it will make it easier to replace them. Otherwise, you will be making numerous trips to the hardware store to buy another tool you forgot you once had. Your inventory list will also make it easier to know the value of your tools when organising your insurance. Estimating the value of your toolbox is not easy when you have been building it up for some years but a hard copy or a list on your computer, lets you see at a glance. Remember that when insuring the tools, you are insuring for a full new for old replacement value but you can take out the GST amount. Keep a copy of your receipts and manuals together in a file or container, so you have easy access to them when it comes time to replace them.
Identification
It is ideal to invest in an engraver and mark all of your tools with your name or driver's licence number. If your stolen tools are ever recovered, the police can quickly identify the owner and make contact with you. Engraved tools may also make it harder for the thief to sell.
Other Trade Insurance Cover
It's not just tool insurance that tradies need. Make sure you are covering yourself with public liability insurance in case you in job, income protection insurance in case you can't work after an accident and contract works insurance if you are managing a project.
If you aren't sure what type of insurance you need, contact one of our trade insurance experts. Let us know a little about the work you do and we'll advise you on the best insurance cover for your circumstances. We've helped a large number of tradespeople over the years so we can secure highly competitive rates.
Put us to the test today by calling us on (08) 9367 7399 or complete our quick trade quote and we'll be in contact soon with a quote.