Buying a franchise can be an easy entry point to owning your own business as the support from a big franchise network can help you along the way and make sure you avoid some common pitfalls.
Other benefits include not needing previous experience, the franchisor provides training to you and your staff, a franchise usually costs less than setting up your own business, typically you gain access to the franchise brand's advertising and you also get the benefit of an established reputation plus proven management, set up and ongoing support.
But there are certain things the franchise network does not take care of for you and one of those is insurance.
As a franchise owner, business insurance is your responsibility.
A franchisor may have some kind of overarching insurance, but there are several other areas a franchisee should consider having cover for as franchisor insurance will not be enough to give your business the protection it needs.
What sort of insurance does a franchise need?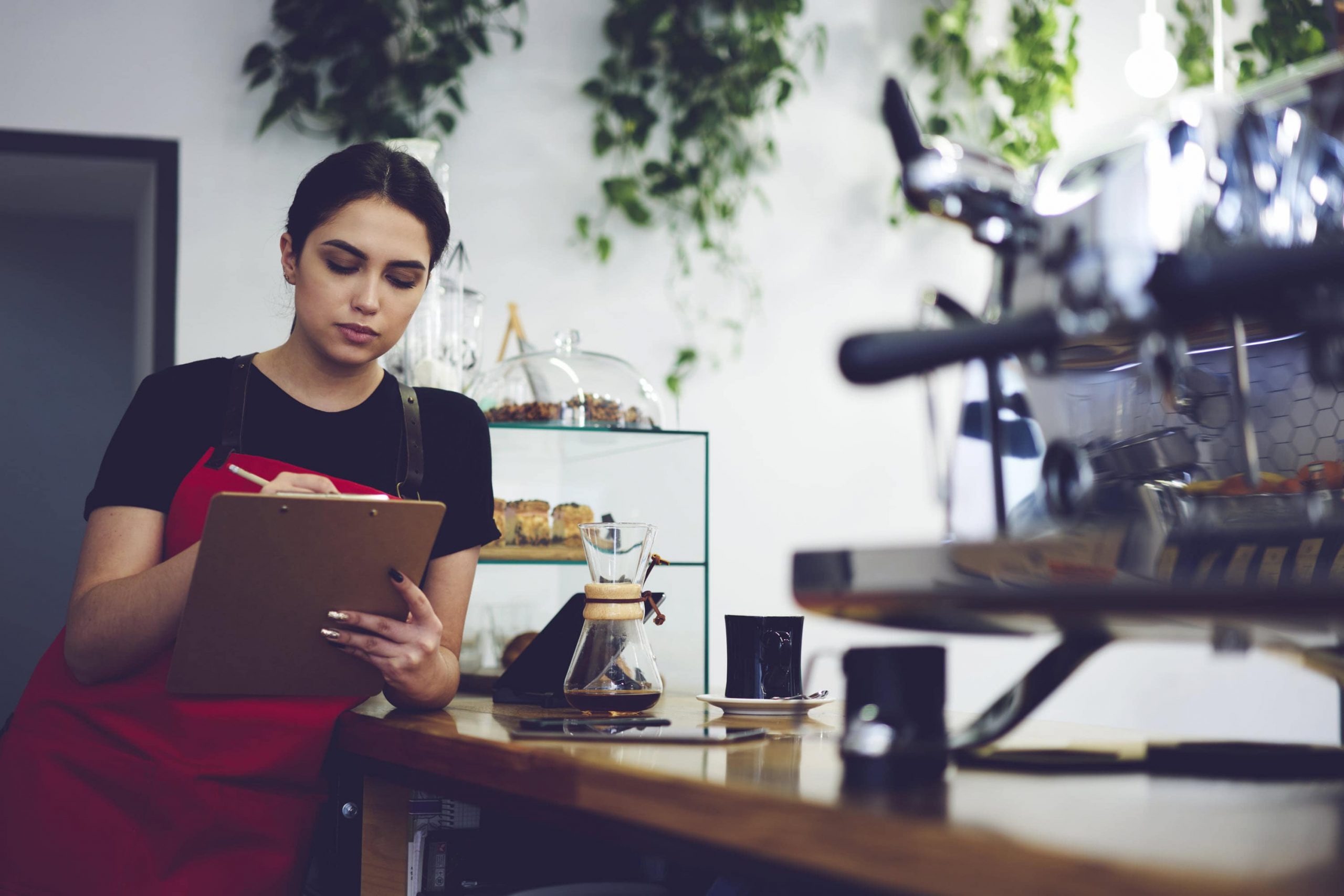 The type of franchise you run will guide the type of insurance you need and your franchise insurance requirements. You are likely to need one or more of the following:
• Public liability insurance
Public liability insurance can protect you and your franchise from being financially responsible for the costs of a legal claim from a third party.
Public liability insurance – which includes products liability cover – can insure your business against claims of injury or damage from members of the public, including customers, clients, delivery people or even passers-by, that are incurred because of your business or your products. This is very common for franchises that need restaurant insurance or cafe insurance where public liability incidents are quite common.
In other words, if the unexpected happens while you're conducting business, and someone is injured or hurt – or if their property is destroyed or damaged – this type of insurance can pay for the costs and keep you in business.
• Business & general property insurance
Business property insurance helps protect the premises and contents of your business. This can protect your franchise against:
Loss
Damage
Fire and perils
Theft/crime/burglary
Business interruption
Equipment breakdown
• Workers' compensation insurance
If you have employees, workers' compensation insurance is an essential cover to protect the people who work in your franchise if they are injured at work or become sick due to their work.
• Professional indemnity insurance
Professional indemnity insurance can protect you against legal costs and claims for damages to third parties caused by you or one of your franchise staff while acting within the scope of their duties.
• Management liability insurance
Management liability insurance protects managers, and you as a franchise owner, against claims of wrongdoing and the company itself against exposures involved with managing a business.
Finding the right types of franchise insurance
Understanding franchise insurance and selecting the right insurance for your business is an important decision. As a new franchisee, it's tempting to save costs where you can but skimping on insurance could cost you dearly in the long run.
Not only is it important to have insurance, but you also need the right type of insurance for your business.
For example, if you only have your premises insured yet you don't take out business interruption insurance, if your premises are flooded your bottom line could suffer during the period when your premises are being repaired.
These are the types of scenarios your broker will assess with you to work out what kind of cover your business needs.
The type of franchise you run will have an impact on the type of insurance you need. Phoenix Insurance Brokers can advise you on the type of cover you'll need to safeguard your franchise business and work with you to ensure you minimise your risks and you're fully protected.
Most franchisors require their franchisees to have a certain level of insurance as part of the franchise agreement. They do this to protect their brand and ensure their longevity. Usually, as a minimum, franchisors will require their franchisees to take out public liability cover.
The franchisor will typically recommend a particular insurance company to their franchisees. That company will know and understand the franchisor's business, but franchisees do not have to go with that insurer. They can find their own as long as the cover they select complies with the franchisor's requirements.
Your franchisor will advise you of your insurance requirements and you can then source your own (though keep in mind, you may be required to prove you have insurance cover).
Why do I need franchise insurance?
One of the benefits of starting a franchise is that the franchisor takes care of many things, but insurance is not one of them. It's therefore important you protect yourself and your franchise against certain potential risks.
Understanding insurance for your business is essential for success, longevity and peace of mind.
The team at Phoenix Insurance Brokers can help you understand the cover you need for your franchise. We can help you work out which policies are right for you and will help you to manage your premiums too by showing you how you can pay them monthly to assist with cash flow.
Phoenix Insurance Brokers have been advising clients on business insurance for more than 30 years and are experienced Western Australian insurance specialists. Get in touch today.
Frequently Asked Questions
What is franchise insurance?
Franchise insurance is a type of business insurance specifically designed to protect franchisors and franchisees from unexpected losses associated with running a franchise business. It usually includes legal liability, product liability and loss of income due to disruption as well as other optional coverages such as property damage and casualty cover.
Who needs franchise insurance?
Both franchisors and franchisees should consider getting franchise insurance to protect their investments from unexpected losses caused by incidents or legal liabilities resulting from an incident.
At Phoenix Insurance Brokers, we understand that managing insurance policies can be overwhelming and time-consuming. That's why we offer the convenience of bundling policies together to provide comprehensive coverage and cost savings for your business.
Why do you need franchise insurance?
Having franchise insurance helps to ensure that any financial losses resulting from an incident are minimised so that you can continue with your business operations without interruption or additional costs.