Phoenix Insurance Brokers Pty Ltd knows that as a tradesperson, your business comprises your tools and you.
Without the tools you take with you from site to site, you can't operate, so they need protecting. In addition, it's important to insure yourself, as well as any staff you employ, against all the risks of on-site work.
Whether you call it Trade Insurance, Tradie Insurance, Traders Insurance or even Tools of Trade Insurance ̶ having the right Trades Insurance in place will give you peace of mind and potentially save you thousands in the long run.
Tradie insurance isn't a type of cover itself, instead, it's the term used to describe a range of covers for trades including carpenters, electricians, gardeners, painters, plumbers and more.
Finding The Right Trades Insurance Policy
No matter what trade you're in, it's important to have the right insurance policy in place. As a tradie, you face a number of risks that could lead to expensive claim costs or damage to your business's reputation.
Whether you're an electrician, plumber or carpenter, having the right insurance can make all the difference if something goes wrong. From tools and equipment to the very nature of your work, there are a number of potential hazards that need to be considered. That's why it's so important to have the right insurance in place.
At Phoenix Insurance Brokers we understand the unique risks associated with running a trade business, and we can tailor insurance policies to meet your specific needs.
What Does Trades Insurance Cover?
Trades insurance can cover a range of events, from damage to property on a worksite to liability at your own business premises. We understand that every business is different, which is why we offer a range of insurance products that can be tailored to your specific needs.
Whether you operate a trade business or are a contractor driving between sites, you should consider a solution that provides comprehensive cover for a range of risks.
Insurance for tradies can cover:
Public liability
Personal accident and illness
Tools and equipment
Commercial vehicle insurance
Property damage
Legal costs and expenses
To protect your business as well as your bottom line, speak to an experienced local broker today to find the right trade insurance for your business.
Typical Types of Insurances Packaged up for Tradespeople
Public Liability
Public liability insurance will cover you for any damage you cause to someone's property, or any injury that you cause to a person. Some public liability claims can be quite minor, such as broken glass costing under $500. Serious and costly public liability insurance claims can result from personal injury, where your actions have caused injury to someone.
Tools Insurance
This will cover you for the breakdown or theft of essential tools or machinery. Policies can differ considerably, for example, some only cover tools if they're locked up while others will cover unsecured tools; some policies provide cover for accidental damage, while others only cover damage caused by fire, water or vehicle accident. There are no policies however that cover damage to tools while in use.
Income Protection
Any tradie worth their salt knows that income protection insurance is one of the most essential types of coverage to have. No one knows when they might have an accident or fall ill, and being unable to work can quickly lead to financial hardship.
Income protection insurance provides a safety net by paying out a regular income if you are unable to work due to illness or injury. This can help to cover your mortgage repayments, bills, and living expenses while you focus on getting better.
Workers Compensation
Workers' compensation insurance is designed to protect both businesses and employees in the event of a workplace injury or illness. A workers' compensation insurance policy might provide the injured party with benefits, hospital cover, medical expenses, rehabilitation expenses, or a lump sum.
By law, all businesses in Western Australia must have workers' compensation insurance in place to cover themselves against workplace incidents.
Get a quick quote online or get in touch with a Phoenix Insurance Broker for more information about insurance for tradies.
Related Business Insurance Products Helping Tradies Across Australia
Having the right business insurance policies in place, tailored to your business, will protect you should something go wrong. Phoenix Insurance Brokers Pty Ltd can bundle policies together for you to provide comprehensive cover and cost savings.
Here are some other related Business Insurance products we can assist you with:
Our Trade Insurance Services
Phoenix Insurance Brokers Pty Ltd understands the risks involved with all types of tradies and we can advise you on the right combination of tradesman insurance policies for your needs. Some tradies will need more insurance depending upon their trade and their situation and some will need less, but ultimately, all tradies need some form of tradesman insurance.
When it comes to cost, your Phoenix Insurance Broker will work with you to find tradies insurance that meets your budget. We have established competitively priced Trades Insurance packages, underwritten by a secure international insurer, and we have negotiated exclusive rates and terms for our clients resulting in real savings for you.
What's more, we can package your insurance together and you can spread your payments monthly, helping you to manage your cash flow. Your tradies insurance will also protect you Australia-wide.
Speak To A Trades Insurance Broker
Contact us on (08) 9367 7399 to speak to an experienced insurance broker to arrange cover for your plant and equipment or review your current level of insurance.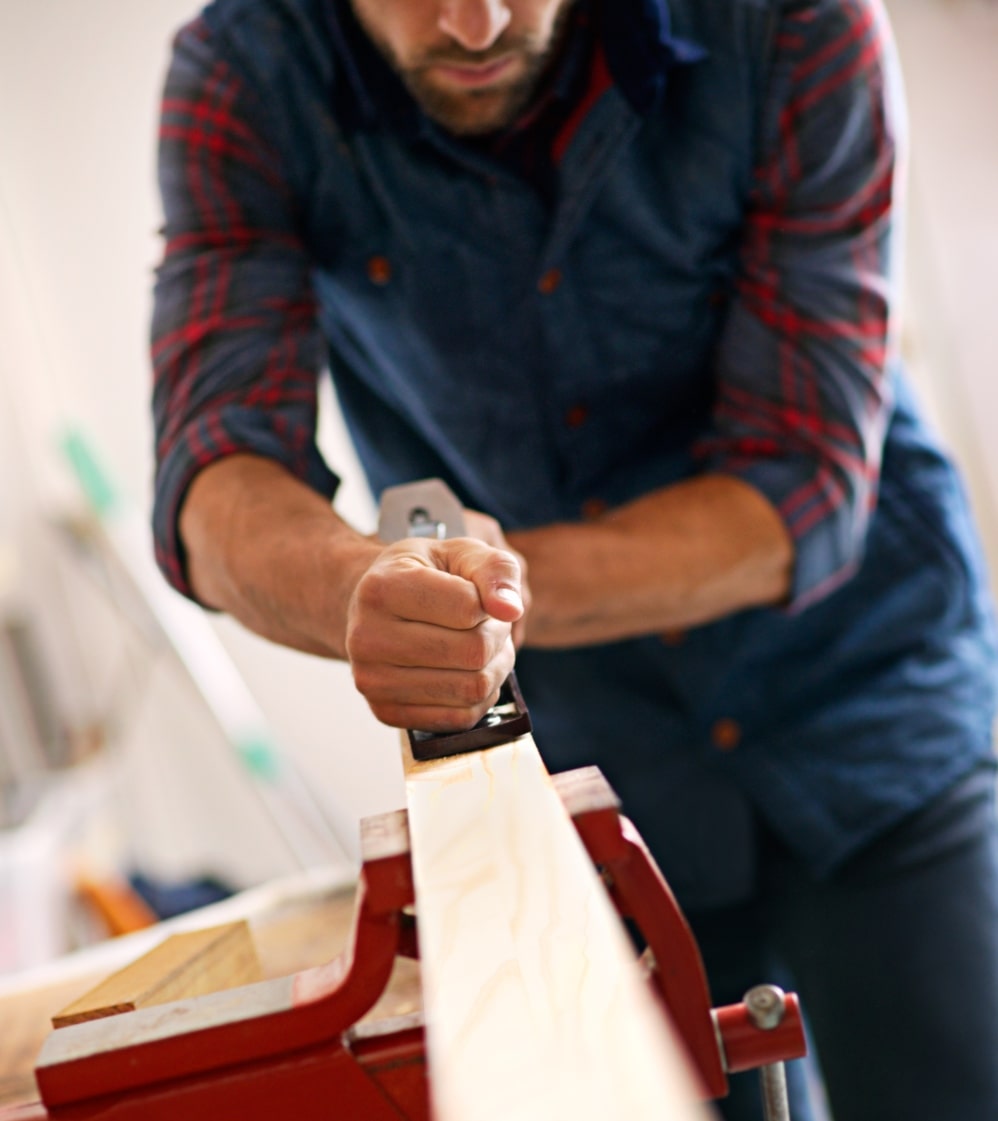 Trades Insurance FAQs
What does trades insurance cover?
Trades insurance can cover you for a range of events and scenarios that can occur on-site or at your own premises. You select the covers you require depending on your situation and business circumstances and these are packaged up as your trades insurance. You can select from:
Public Liability
Property – physical loss or damage to your business premises
Tools
Legal action by employees
Legal action by government
Personal accident and sickness
Vehicles
Trailer
What doesn't tradies insurance cover?
Because tradie insurance isn't a type of cover itself, you select what you are and are not covered for. For example, typically tradespeople arrange insurance cover for public liability, their tools and income protection, but you can also arrange cover for life insurance which can include income protection, Total & Permanent Disability (TPD) and trauma insurance. Each policy has its place in a comprehensive tradesman insurance package.
How much is trades insurance?
This is a bit like asking how long a piece of string is! The cost for yradies insurance will be determined by a range of different factors depending on whether you are a sole trader needing the minimum cover of say under $500, to $10,000 plus for larger or higher-risk trade businesses.