Get Covered With The Right Business Insurance
Running a business typically brings challenges not to mention financial risk. To operate with confidence, you need safeguards in place should the unexpected occur.
For example, your premises could be broken into, your computers could be hacked, or your stock could be damaged in a fire or storm. These are all too common business insurance claim scenarios.
Business Insurance provides financial cover for your business, including your premises and contents, against loss, damage or theft. It also covers you for any resulting financial loss from an insured interruption to your business.
If you are asking yourself what type of business insurance do I need, we can help. As highly experienced business insurance brokers in Perth, Phoenix Insurance Brokers can offer personal service to help you determine what types of business insurance you need. Phoenix Insurance Brokers specialises in all types of business insurance services from public liability to workers compensation.
We can bundle policies together for you providing comprehensive insurance cover and cost savings and we can also arrange for you to pay your premiums monthly rather than annually to help with cash flow.
Types of Business Insurance
Having the right business insurance solutions and policies in place, tailored to your particular business, will protect you should something go wrong, and see you getting back to business sooner rather than later.
Business/Office Insurance
Phoenix Insurance Brokers can help you select the business/office insurance most suited to your industry. Whether you're in manufacturing, wholesale/distribution, professional services, retail or you're a property owner, we will find the best business and building insurance for your needs.
Business and office insurance provides cover for your business' premises and contents, against loss, damage or theft, and also offers protection against financial loss caused by an insured interruption to your business.
Commercial Property Insurance
Our experienced team of insurance brokers understand the importance of insuring your business property with adequare commercial property insurance.
Commercial property insurance will enable you to use or lease your commercial property with confidence, preparing yourself for unexpected insurable events such as fire, lightning, storms, floods, explosions and vandalism.
Commercial property insurance »
Public Liability Insurance
Public liability insurance ensures you are not financially responsible for the costs of a legal claim should a third party get injured or suffer property damage while you're conducting business.
This type of insurance is a good risk management practice for your business – especially if you operate in a large public space or have a lot of customers frequenting your premises. It can also cover individuals who act on behalf of your business from the same third party damages.
Professional Indemnity Insurance Cover
Professional indemnity insurance protects you against legal costs and claims for damages to third parties, which may arise out of any act, omission or breach of professional duty, by you or one of your staff, while acting within the scope of their duties.
It can also protect your reputation and prevent you from having to settle a claim against you quickly due to a lack of funds. Damage to the reputation of a business can be devastating in certain cases, so being able to have protection against this sort of thing is highly valuable.
Professional indemnity insurance »
Management Liability Insurance
If you own or are involved in the management of a company, you carry specific responsibilities which could leave you personally liable if something were to go wrong.
Management liability insurance protects managers and key people against claims of wrongdoing. It protects directors, owners and executives of a company and the company itself against exposures involved with managing a business.
Management liability insurance »
Workers' Compensation Insurance Policy
Workers compensation insurance is compulsory insurance in each state and territory of Australia. Every employer must hold a workers compensation policy with a licensed insurer or with WorkCover.
Workers compensation is a form of insurance that covers employees of a business for when they need to take time off from work due to an injury or illness received while at work. This covers both wages for the time taken off and any medical bills that may arise.
Workers' compensation insurance »
Equipment And Plant Insurance
Equipment and plant insurance provides cover for static and mobile plant equipment, road risk liability and broad form public and products liability for businesses within the mining, excavating/earth moving, crane hire, concreting and/or related industries.
Plant and equipment insurance coverage is a must have for businesses in the gardening, mining, and other industries that require the use of a lot of equipment.
Plant and equipment insurance »
Earthmoving Equipment Insurance
You've worked hard to get your earthmoving business to where it is today, and you've probably invested wisely in your equipment, machinery and business assets. But if these are out of action for any length of time, your business will no doubt be out of action too.
It makes good business sense to insure your valuable assets so they're protected with an earthmoving equipment insurance policy.
Earthmoving equipment insurance »
Commercial Vehicle And Fleet Insurance
Phoenix Insurance Brokers can work with you to find the right vehicle and fleet policy for your business, keeping you on the road or getting you back on the road as soon as possible.
Vehicle and fleet insurance covers business vehicles and protects them financially from theft and accidents – including third-party property damage that can incur other legal costs. This insurance typically covers all forms of vehicles you use for your operations.
Commercial vehicle insurance »
Business Insurance Advice From Phoenix Insurance Brokers
Providing insurance broking services to Western Australian businesses since 1989, Phoenix Insurance Brokers have become one of the state's largest and most trusted local brokers for all your insurance needs. If you're looking for quality insurance for your business, get in touch or request a quote today.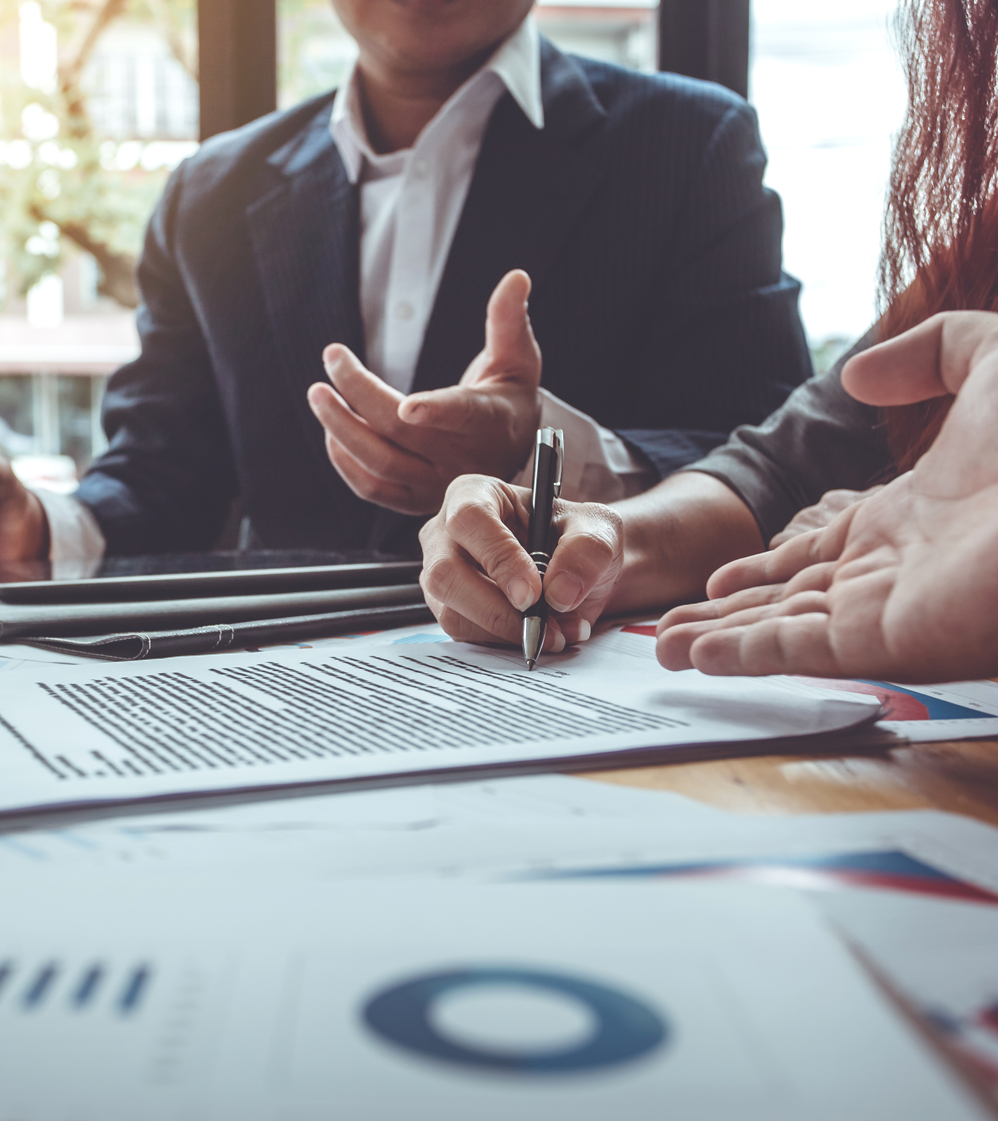 Business Insurance Frequently Asked Questions
How do I find the right insurance cover for my business?
As with personal insurances, finding the right form of cover is critical to any business owner. If you're having trouble deciding which cover is best for your business, try to perform as much research as you can. Looking through the details of different types of policies can help a lot in determining the appropriate cover.
When should I update my business insurance?
Businesses make changes in many different forms and at different rates, meaning that changes in some business operations are always a possibility. Regardless of whether changes occur or not, it can be beneficial to continually review all forms of business insurance you have. This helps you ensure your business has the correct cover without being over-insured.
Is business insurance tax deductible?
The ATO states that most operating expenses are tax deductible. While this technically includes business insurance, seeking risk management advice from an insurance broker would be the best course of action to take.