Imagine waking up one morning to find all your tools have been stolen out of your ute.
Not only can you not earn a living, but you also have the expense of replacing the stolen tools which can add up to thousands of dollars. It may also take a couple of days to source new, further hurting your financial situation.
Unfortunately, tool theft is one of the most common reasons tradies must replace their equipment.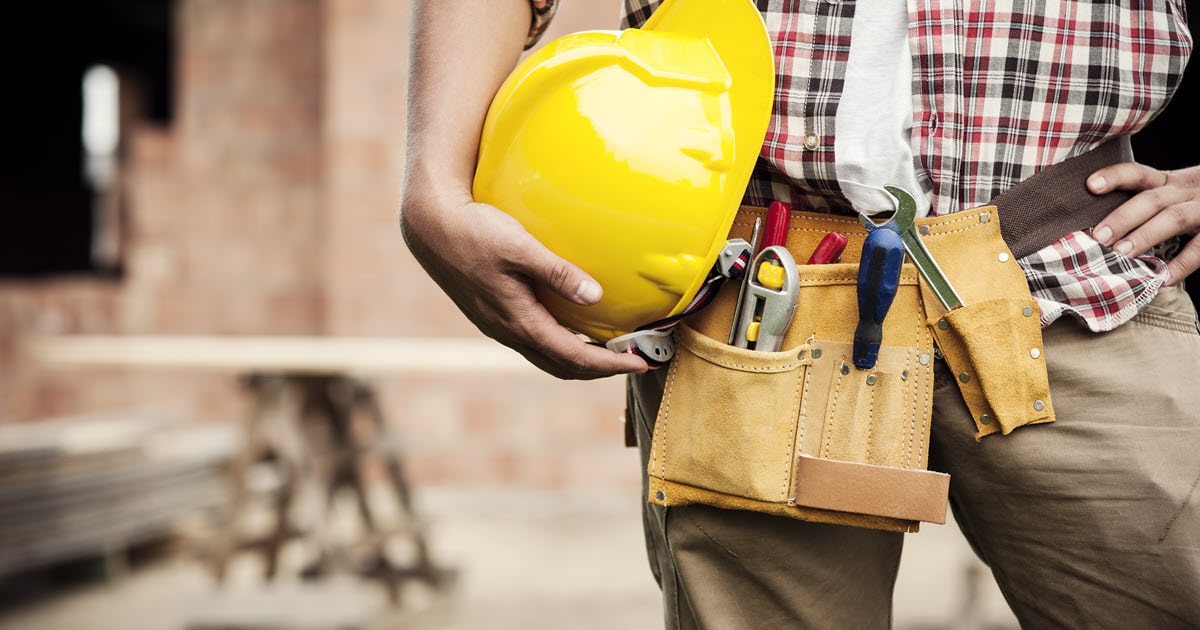 Another common reason tools are replaced is due to damage. If your tools are kept in your ute, and you are involved in a motor vehicle accident, they can be damaged and require replacement.
There is only one sure-fire way to keep your tools protected, and that is by taking out quality trades insurance from a trusted insurance company. Quality insurance will cover you for not only the theft of your tools but can also include public liability insurance & workers' compensation insurance to keep your whole business operating following an incident.
Types of Insurance Policies That Benefit Tradies
If you are a self-employed tradesman, ensuring you have the right insurance can protect your business against worst-case scenarios. All business owners should ensure they are covered with everything from illness insurance to car insurance.
Types of insurances to consider protecting yourself with include:
General property insurance
Why Should You Include Tools Insurance?
Although good security and vigilance will go a long way when protecting your tools, there is always an opportunity for thieves to gain access to your equipment.
Thieves know tools resale value and will go to all lengths to take your property. No matter how hard you try, thieves will try harder. So, acquiring tools insurance is a practical measure to include in a risk management plan.
6 Ways to Protect Your Tools From Theft
Most business equipment losses come from theft, with thieves stopping at nothing to access valuable tools.
Here are a few of the best practices to keep your tools safe:
1. Keep Your Tools Out of View
Tool theft is usually opportunity-based as thieves like to take the easy option. If they see your tools sitting out in the open, they will pounce. It's a good idea to keep your tools on your person. Where possible, attach them to your belt or put them in your pockets.
If you're not using your tools, put them away and lock them up. This will make it much harder for thieves to gain access to your equipment without alerting you.
2. Store Your Tools Securely
Secure storage of tools is vital when hindering the capability of thieves. For best protection, attach toolboxes to ute trays and use good quality heavy locks with strong hinges that can't be easily cut through. Keep the heavy-duty locks on display to deter thieves.
When storing work tools overnight, it is best to keep them in a toolbox, in a locked vehicle in a garage. Every layer of protection for your tools makes it far harder for thieves to gain access. It is ideal to park your vehicle in a secure garage overnight, but if that is not possible, take inside any tools that can't be locked up.
3. Be Vigilant
Vigilance is key to ensuring the protection of your tools and the tools of your fellow tradesmen. Keeping your equipment in a location that is always visible to at least one employee and hidden from those who pass by makes it much harder for thieves. If possible, it is favourable to have a secured spot at the worksite for everyone to store their tools.
4. Label Your Tools
By labelling your tools, you will be more likely to recognise them if they show up on online marketplaces or if found in a police seizure. Another good idea is to keep tool receipts to prove your ownership.
Ideally, invest in an engraver and mark all of your tools with your name and driver's licence number. If your stolen tools are ever recovered, the police can quickly identify the owner and contact you. Engraved tools are also less desirable for thieves to sell as it is obvious the property doesn't belong to them.
5. Trades Insurance
Business insurance is vital for all tradesmen. Even if you follow all previous tips to keep your tools safe, some thieves will still manage to get access to your equipment.
It is recommended that you find the right insurance policy to ensure your tools, assets and risks are included in the cover. Trades insurance is the safety net you need to put your mind at ease and continue operating even in the unfortunate event that your equipment goes missing.
6. Know Your Inventory
Having tools included in your insurance coverage is good, but it is difficult to make a claim if you are unsure about what you own and don't have evidence of owning the equipment.
Estimating the value of your toolbox is not easy when you have been building it up for years. To avoid this, keep a list of your tools, including the brand and value on a digital list that you can easily update as your inventory develops.
Trades Insurance with Phoenix Insurance Brokers
If you aren't sure what type of insurance you need, contact one of our trade insurance experts. Let us know what's important to you in your business, and we'll advise you on the best insurance cover for your circumstances.
We've helped a large number of tradespeople over the years with highly competitive trades insurance rates. Put us to the test today by getting in touch.
Frequently Asked Questions
What is insurance for tools?
Insurance for tools is specialised business insurance that covers the tools and equipment used in a trade or profession. It can cover loss or damage due to fire, theft, accidental damage or liability claims made against you as a result of an accident involving your tools.
Who needs insurance for tools?
Any tradespeople or professionals who use tools as part of their job should consider getting insurance for tools to protect themselves financially if their tools are damaged or stolen.
At Phoenix Insurance Brokers, we specialise in providing insurance solutions for trade businesses. We understand the challenges and risks that come with running a trade business, and we can design tailored trades insurance policies to protect your business and assets.
Why do you need insurance for tools?
Having insurance for tools helps to ensure that any financial losses resulting from accidents or theft related to your tools are minimised so that you can continue with your work without interruption or additional costs.