If you are a registered builder, owner builder or engineer, there is a set of risks that are unique to your type of business. Construction insurance provides cover for a diverse range of risks such as civil engineering, buildings, and machinery erection. Don't leave yourself and your business exposed by not having the right type of insurance cover.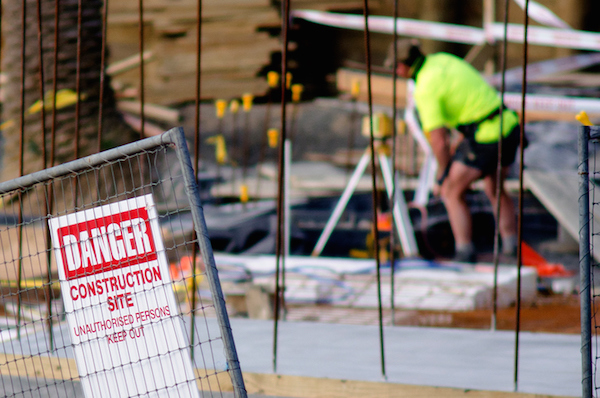 What's Covered?
The following can be covered under most construction insurance policies:
Property damage
Professional fees
Debris removal
Mitigation expenses
Materials in transit and storage
Malicious damage/vandalism
Vibration Damage / Weakening of Support
Completed Operations Liability
Single Projects or Annual Cover
Due to the nature of construction insurance, the cover is particularly flexible. Simply tell us if you need a policy for a single project, or multiple projects under an annual cover or a policy that is based on the turnover that you generate in a particular year.
Tailored Policies
Many people believe construction insurance is only for large-scale building projects but things can and do go wrong on smaller projects. One small mistake and even an incident outside your control can result in serious financial loss and bankruptcy if appropriate cover isn't organised.
Optional extras can be added to your policy such as financial loss from delays which can be an important factor in financial approval for a project by lenders and third party liability, which protects against third party bodily injury and third party property damage claims arising out of your construction activities. This can be an important consideration when seeking carpenter insurance or plumbers insurance where you're continually onsite at a construction site.
Home indemnity insurance is required by the Home Building Contracts Act 1991 for residential work over the value of $20,000. As a Builder you need will be asked to undertake a financial review before eligibility is provided as the cover protects the homeowner if you can't complete the work due to insolvency, illness or death. This is an important insurance for electricians as they are commonly working in residential properties. If you're seeking landscaping insurance for residential work, then speaking to a broker will help highlight the most important insurance options.
Other insurance covers you should consider are Workers Compensation and Management Liability if you employ employees and/or contractors. Insurance in case of injury and illness is also available for you personally to ensure your medical expenses and loss of income are covered.
There is no point in investing in an insurance policy if it doesn't provide appropriate cover. Simply tell us your requirements and one of our experienced brokers will tailor a policy that's just right for your situation. Call David White at Phoenix Insurance Brokers Pty Ltd on (08) 9367 7399 or email us at info@phoenixins.com.au.