When it comes to insurance, the earthmoving industry is quite different to most other types of businesses, requiring a different form of business insurance. It's this unique set of circumstances that mean an earthmoving business needs specialised earthmoving equipment insurance cover and a plant and equipment expert to provide it.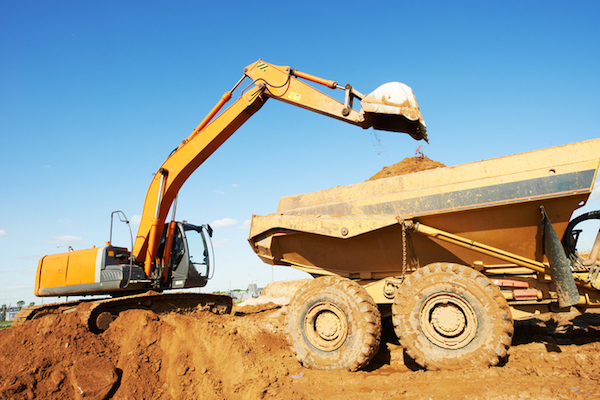 What Equipment is Covered
Phoenix Insurance can organise insurance for all types of equipment from one piece to a large fleet of vehicles. Our list of insured equipment can include:
Excavators
Trucks
Backhoe Loaders
Cranes
Bulldozers
Graders
Ploughs
Diggers
Trenchers
Scrapers
Bobcats
Rock saws
Concreting Equipment
Simply provide us with the relevant details of one or more pieces of equipment and we'll find the right insurance policy to match. We have access to insurers all over Australia who can handle earthmoving equipment.
If your equipment is registered, we can provide road risk liability so you and other road users are covered when moving equipment from location to location. Material damage will cover you against any sudden, unexpected or unforeseen events.
How Much Insurance will we Need?
We will be able to advise you on your businesses insurance requirements after finding out a little about how you operate and with what machinery. Some excavation businesses need optional extensions for consequential loss and breakdown cover. The consequential loss will allow you to claim for loss of income in the event of damage to a piece of machinery. The cost of a breakdown can be just as significant with a loss of income and possible penalties for holding up site works.
The industry your business operates in will change the type of business insurance your require. For example, do you need plumbing insurance to dig up pipes on commercial properties, or perhaps you need landscaping insurance to safely manage earthmoving equipment for large open community areas.
To assist with cashflow, we can organise your insurance policy so you have the option of making monthly instalments. Our expert staff will negotiate the best deal possible for the policy and subsequent renewals, so you don't have to do the legwork.
Public liability insurance and product liability can be bundled with your equipment insurance for the convenience of a policy that covers everything.
Insurance Claims
Phoenix Insurance Brokers know it's time-consuming and difficult for clients to submit claims. We have dedicated claims staff available to help you with any claim you may need to make against your earthmoving insurance policy.
Call Phoenix Insurance Brokers Pty Ltd on (08) 9367 7399 to speak to a consultant experienced in earthmoving equipment isurance to find the best policy for your business.