Underinsurance in Australia is common to both businesses and households. Underinsurance is when you either don't have insurance at all or the insurance cover you have is not enough for your needs. If your insurance doesn't cover the cost of loss or damage to the things you own, then you are underinsured.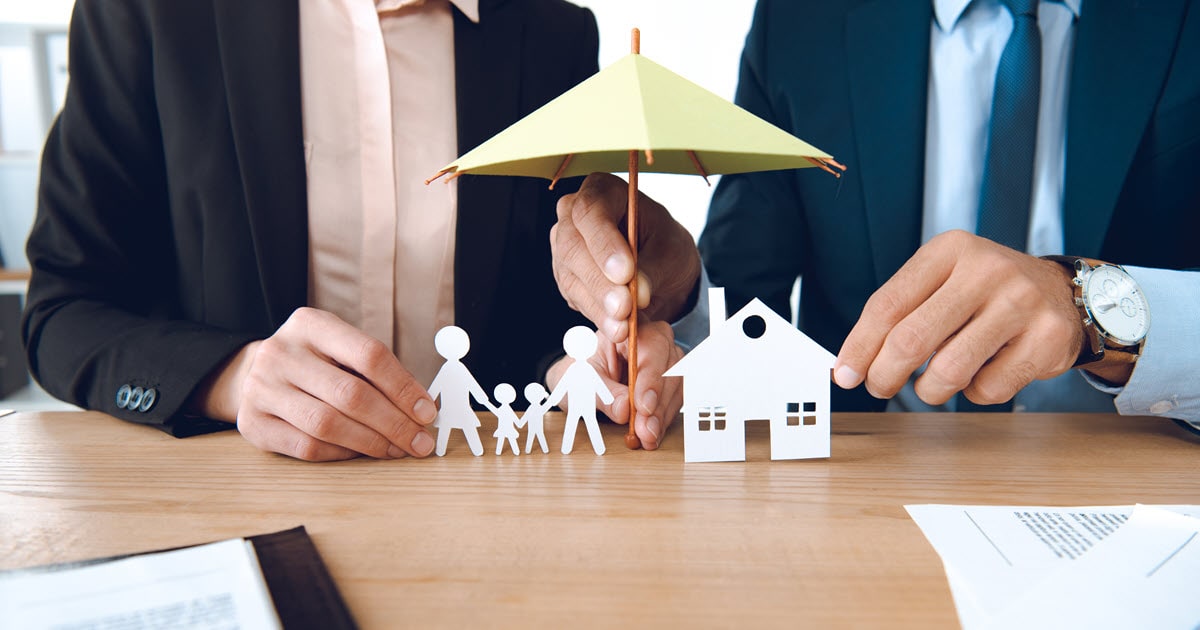 Underinsurance in business
Underinsurance in business in Australia is common. So common that it's estimated one in 10 businesses have no insurance cover. This is due to many businesses not fully understanding what insurance policies are relevant to them and thinking 'it will never happen to us'. Many small and medium-sized (SMEs) also view insurance as dead money.
Read more about business insurance.
As with household insurance, the two most common errors made is either not having insurance at all or having inadequate insurance. To save money and keep their cash flow, many SMEs look to minimise their insurance costs but when it comes to insurance keep in mind that if the premium is low, the cover is usually quite narrow.
When it comes to insuring your business, there is a myriad of options and covers to choose from.
For example, there's business insurance, business interruption insurance, professional liability insurance, and worker's compensation insurance to name a few. These days there's also cyber insurance to consider protecting you from ransom attacks and your business being shut down by hacking or malware.
It can be challenging and time-consuming to work out what insurance you need.
That's where Phoenix Insurance Brokers can help. They can save you time and money, work out which policies are right for you and bundle premiums together and structure them so that you pay monthly for example to help with cash flow.
Phoenix Insurance has been advising clients on business insurance for more than 30 years now and is an experienced Western Australian insurance specialist.
Underinsurance in Australian households
Underinsurance is becoming more common in Australian households.
According to statistics published by a leading research agency and Australian financial comparison site, Canstar, 29% of homeowners and 67% of renters don't have home and contents insurance, and furthermore, it's estimated around 40% of households that do have insurance are underinsured. Given this statistic, there's a good chance you could also be underinsured.
Not only is household insurance important, but it's also important to correctly assess the true value of your home and contents, so that should the worst happen, you can replace what you've lost without financial burden.
As your home is your most valuable asset, it makes sense to insure it properly, against fire, flood, storm damage and so on. All these unforeseen events can and do happen every day to people who think it won't happen to them.
Talk to Phoenix Insurance Brokers about home and contents insurance and making sure you're not underinsured.
Which policy should you choose to prevent underinsurance in Australia?
Choosing a cheaper insurance policy may not end up saving you money when it comes to making a claim.
Apart from not receiving enough money to cover the cost of your loss, did you know that if you have significantly under-insured your home or contents, your insurer may have the right to pay only part of any loss because you've insured for only part of what it's worth?
Here's an example.
A home was insured for $350,000 but it was worth $450,000. The home located in a cyclone-prone area was damaged to the tune of $100,000 during cyclone season. When the homeowner made a claim, the insurer exercised their right to reduce the payout in proportion to the level of under-insurance. A payment was therefore made of $50,000.
The payout was not enough for the owner to make the repairs.
If the owner had paid slightly more to adequately insure the home for its proper worth, the payout would have been far greater. In other words, it can be a false economy to scrimp on premiums in the event you need to make a claim.
This is where experienced insurance brokers can really help you to be aware of all the intricacies of insurance.
Underinsurance and your contents
A common area of underinsurance in Australia is contents insurance.
This insurance protects your personal assets from accidental loss or damage. Home contents cover provides cover for your house – the actual building – whereas contents insurance protects the things in it such as furniture, white goods, computers, carpets, window fittings, clothing and jewellery.
Note that if you're an owner-occupier or a tenant living in a strata property, your building will be covered under the strata insurance but you'll still need to take out contents insurance to cover your furniture and personal possessions.
Similarly, if you're a landlord, and you rent out a strata property or a non-strata property, you may wish to take out landlord insurance protecting you from tenant damage, loss or rent or legal liability if someone injures themselves at your property. Therefore, finding the right landlord's insurance cover is vital.
How to work out the value of your contents
Many people don't realise the true value of their contents until it's too late.
If you're the victim of fire, theft or damage, you'd be doubly traumatised to find a full replacement of your possessions is beyond your financial reach. The fact is the cost of increasing the value of your contents to their true worth is relatively minor.
Here's how to ensure you have adequate contents cover:
Take a walk through your house from room to room and make an inventory list of each item of value. Be sure to consider the cost to replace the item, not the purchase price (while this may be the same in most cases). Remember to include fixtures and fittings such as window tinting, treatments, floor coverings, skirting and such.
After completing a list of the internal items in your home, move to the outside and complete the same process. Consider items such as garden beds, outdoor sheds, workshops, storage rooms (and their contents), patio and similar.
Create a total cost of replacing all items inside and outside your home and check to see if it matches your existing policy.
Make sure that you keep a copy of receipts for any expensive items you own in the case of disputes by your insurance provider.
Doing a household inventory of everything you own in your home is one of the most important steps you can take to protect your items. An inventory can help you keep track of everything, from your electronics and appliances to your jewellery and DVD collections. This can be invaluable when deciding how much contents insurance coverage you need and also at the time of claim.
How to prevent underinsurance
Regularly review your financial situation, your circumstances and the insurance cover you need to protect your assets. Your business or home insurance needs will change over time so it's important to update your policies regularly.
Make sure you understand what your policy does and doesn't cover.
Focus on your needs and replacement costs. When it comes to working out what insurance cover you need, consider what you would need to replace lost or damaged items, maintain your business needs, or current living standards, and cover ongoing financial obligations.
Budget for your insurance premiums as you would with any business or household expense.
Utilise an insurance broker to help you understand what level of cover you need and to take care of all the finer details, leaving you to get on with what you do best.
Accept that risk is part of life and assessing potential risks is the best way to be prepared for unexpected events. At the same time, this can give you peace of mind.
Many insurers have insurance calculators on their websites to help you work out the value of your business or home and what level of insurance you need.
But the best way to fully protect yourself is to engage the services of an experienced and qualified insurance broker.
Phoenix Insurance Brokers have been helping their clients all over Western Australia for more than 30 years. Contact your local Phoenix Insurance broker to discuss your insurance needs today.
Frequently Asked Questions
What is underinsurance in Australia?
Underinsurance in Australia refers to a situation where businesses do not have adequate insurance cover for the extent of their liabilities and risks associated with running a business. This can include not having enough financial protection against events such as natural disasters or legal claims due to an incident.
Who is at risk of being underinsured?
All businesses in Australia are at risk of being underinsured, as they may not be aware of the extent of their liabilities or may not have sufficient funds to purchase adequate insurance cover for any potential losses that could result from an incident.
If you're looking for quality insurance for your business, get in touch with Phoenix Insurance or request a quote today.
Why is it important to ensure you are adequately insured?
Adequately insuring your business helps minimise the financial losses associated with unexpected incidents, so that you can continue operations without interruption or additional costs. It is also important to have sufficient coverage in place in order to protect your investments from any potential liabilities associated with an incident.