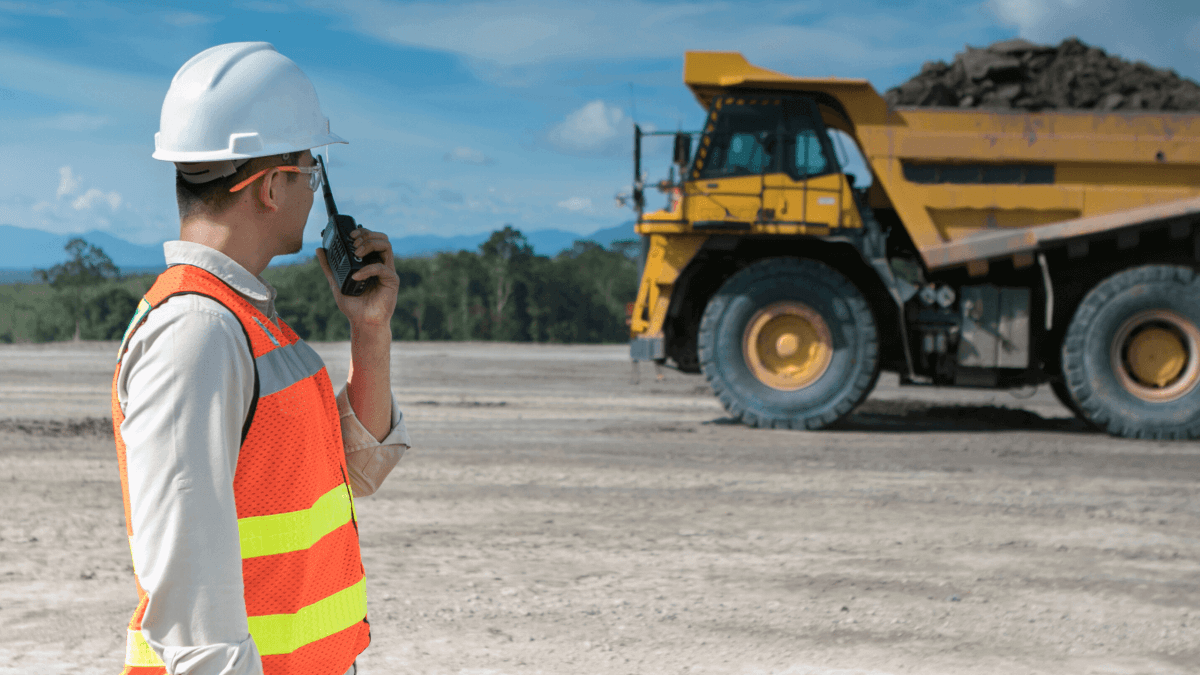 Mining contracting is a risky line of work, so you must ensure that you're insured adequately with the correct type of business insurance.
Mining contractors insurance requires a unique set of insurance types to cover all aspects of the job. This includes yourself, your workers and your business overall.
What Types of Insurance are Required in the Mining Industry?
Your mining contractor's insurance should contain the following types of insurance policies.
Public liability insurance
Professional indemnity insurance
Plant and equipment insurance
Income protection insurance
These insurance types should be included in a comprehensive mining contractors insurance policy.
Public Liability Insurance
The most important cover you will need to have as a mining contractor is public liability insurance. In an industry like mining, the risk of an accident isn't only high, but the amount of possible damage is enormous. The cost of this damage (potentially including loss of continued income for the mine) can be staggering.
Including public liability as a part of your mining contractors insurance will protect you and your business from the financial risk of damages to people or property, due to your actions or negligence. You should also consider insurance for your specific industry, such as insurance for electricians, carpenters insurance and plumbers insurance.
As a mining contractor or subcontractor, you will likely not be covered by the mining company's public liability insurance. As a result, if any damage is caused due to your actions or negligence you will be held financially responsible.
Getting public liability insurance is especially important if you're involved in physical mine operations, including working with machinery. It will protect you if you injure someone or cause any damage. Most mine sites require anyone who operates under their own ABN to have this type of insurance.
It's important to note that public liability insurance will only cover injuries or property damage to others, and not to yourself or your employees. Workers compensation insurance is required to cover injury to yourself and your employees. Also, any damage that results from illegal or deliberate acts won't be covered.
Many insurers will provide public liability covers that exclude any type of mining work. For this reason, it's essential you receive a specialised mining contractors insurance policy, that includes cover for the type of work you are being contracted for.
Professional Indemnity Insurance
Professional indemnity insurance will protect you and your business if you're sued for damages because of your professional services. This can be from any acts, errors, breaches of contract or omissions which cause damage to others in the form of personal injury or financial loss. This insurance will also protect your partners and employees if a case is brought against you on an individual basis.
Professional indemnity is similar to public liability insurance, except it deals with consequential damage caused by non-physical actions, such as a consultant giving bad advice which leads to a financial loss.
Professional indemnity insurance is very important for engineers, consultants and other contractors servicing the mining industry. It allows you the peace of mind to offer your professional opinion, without being held personally and financially accountable if something should go wrong. Professional indemnity insurance should always be included in your overall mining contractors insurance policy.
Plant and Equipment Insurance
During a mining operation, if you are using your own plant or equipment you will need to have plant and equipment insurance cover included in your mining contractor's insurance policy.
This will cover any static and mobile equipment, such as:
Trucks
Excavators
Bulldozer
Bobcat
Cranes
Tippers
Compactor
Cherry Picker
Plant and equipment insurance will cover damage, theft and liability arising from the use of the machines. Road risk liability is also normally included in plant and equipment cover, which covers you in the event that something goes wrong on a public road.
Income Protect Insurance
If you are a mining contractor or subcontractor your income will not be protected in the case that you are unable to work due to sickness or accident. Having income protection insurance included in your overall mining insurance policy will ensure you have a large percentage of your income covered for the period that you are unable to work.
As mine sites are high risk, income protection cover will be a costly addition to your overall mining contractors insurance premium. However, the peace of mind knowing that you will not be without an income is worth it.
Protecting Your Right to Claim
Since the mining industry is such a high-risk environment with large costs involved when something goes wrong, most insurance companies will have exclusions surrounding mining activities. These exclusions will mean your claim will be declined and you will not be covered. This is why it's important to utilise an insurance broker who can work through the fine print and ensure you are adequately covered in all the essential areas.
When crafting a mining insurance policy to suit your needs, there are a few factors which may influence the cover you need and the total costs. These include whether your work actually involves mining operations, or simply takes place at a mine site. Other factors include whether your work takes place above or underground, and whether you deal with explosives on a frequent basis. Providing the right details to your insurance broker will mean you get the right mining insurance policy, which won't end up being declined if you have to claim.
Phoenix Insurance Brokers Pty Ltd can help you get the best mining insurance policy for your industry, after doing a detailed analysis of your business and its needs. We're committed to getting the best possible outcome for our clients and can help you through each step of the way. Get in touch with your local Perth broker today or get a quick quote online.
Frequently Asked Questions
What types of insurance are required in the mining industry?
The mining industry is highly regulated and workers must comply with a range of specific OH&S laws. Depending on the type of business, miners may be required to hold several different types of insurance.
These include public liability, employer's liability, and professional indemnity insurance for companies that provide advice on risk management or safety-related services; and plant & equipment insurance for machinery, vehicles or earthmoving equipment cover.
Why is it important for businesses in the mining industry to have adequate insurance?
It is essential for businesses in the mining industry to have adequate insurance as it provides financial protection should an incident or claim occur, such as an employee injury or damage caused by company negligence.
Not having appropriate coverage could result in a business being liable for any legal fees, compensation payments and other damages that may arise out of an incident or claim.
What other advice can you provide about insuring a business in the mining industry?
Businesses operating in the mining industry should talk to their insurer regarding the most appropriate cover requirements based upon the size and scope of their operations as well as their particular risk profile; and ensure they understand what procedures need to be followed if any incidents occur which could potentially lead to a claim being made against them (e.g., reporting processes).
Additionally, they should review their policy details regularly to ensure they are still providing adequate cover – particularly when changes have been made within their organisational structure or activities which may impact their risk profile.