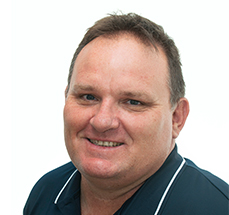 Cliff Atkinson
Senior Insurance Broker
Cliff Atkinson has been Insurance Broking since 1997 servicing clients throughout Western Australia and Northern Territory.
In 2011 Cliff commenced working as an independently owned Corporate Authorised Representative under Phoenix Insurance Brokers Pty Ltd.
From humble beginnings, Team Atsure is very proud to service a dynamic client base throughout Australia.
Cliff and his experienced team provide a thorough, efficient and genuine service from start to finish including claims management.
For a Fresh Approach to Insurance Broking contact Team Atsure (08) 9754 2296 and ask for Cliff Atkinson, Jess Mercer, Megan Haslam or Chris Quin.
Qualifications and Awards
Associate of the National Insurance Brokers Association (NIBA)
Diploma of Financial Services (Insurance Broking)
Senior Associate (CIP) with the Australian and New Zealand Institute of Insurance and Finance (ANZIIF)