Starting a home-based business can be exciting, liberating and daunting all at once – there's a lot to think about and organise like registering your business name, getting an ABN, developing a logo and website, and fitting out your office if you plan on having clients or customers visit your premises. But there are also the more mundane aspects you need to consider too such as banking, taxation, and business insurance for your small home business.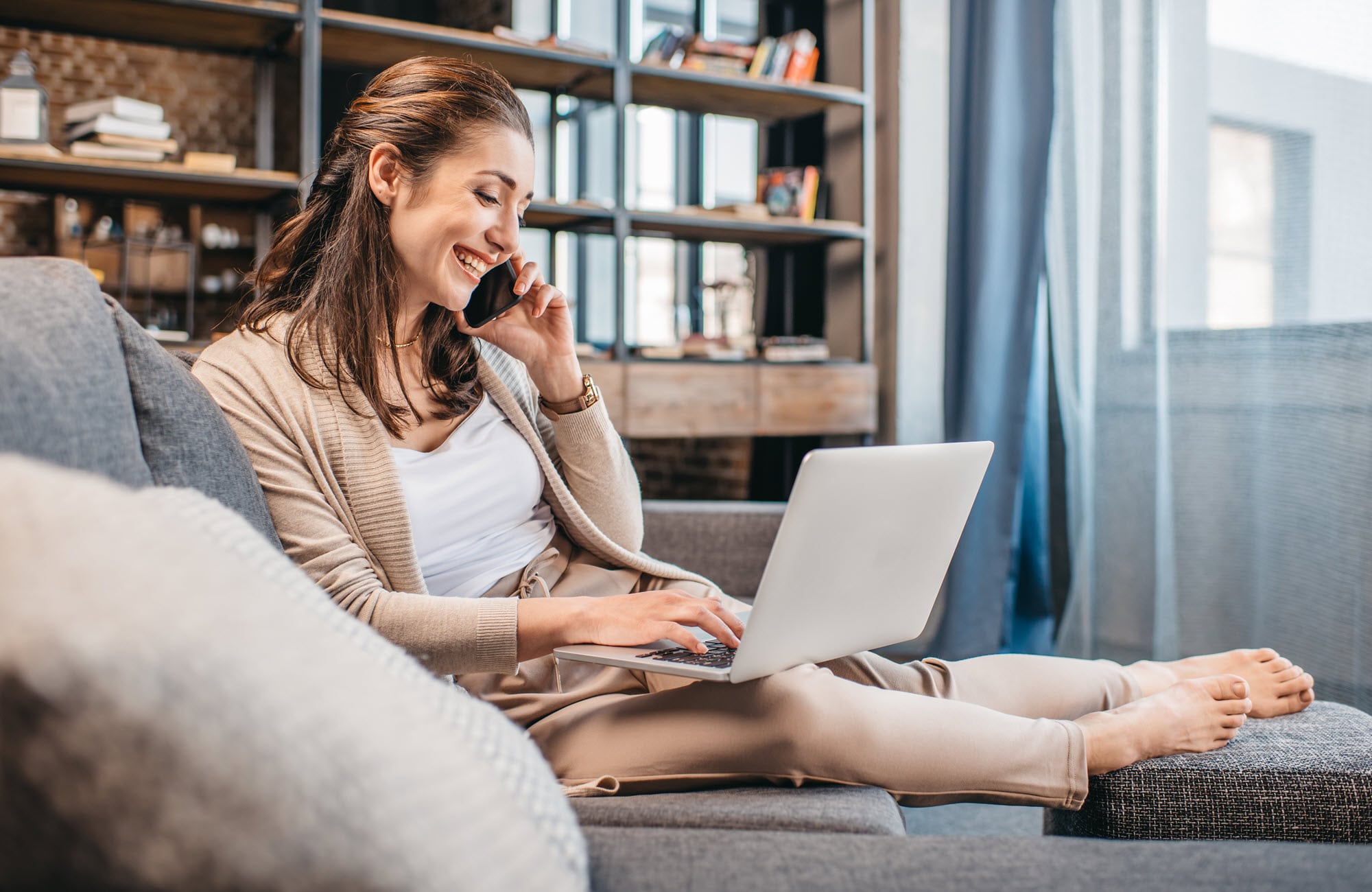 Just because you're operating your business from home, doesn't mean you don't need insurance and it's highly unlikely your home insurance will cover your business needs.
Knowing where to start and what insurance you need for your home-based business can be confusing. That's where Phoenix Insurance Brokers can help.
What Type Of Home Business Insurance Do I Need?
With advances in technology, there's never been a better time to work from home and there are many benefits to doing so. Your set-up costs are low, you can work your own hours, there are tax benefits, and you can work in your pyjamas if you want to! But like any other business, it makes sense to protect yourself against common business risks. That means you may need one or more home business insurance policies.
These could include:
• Public Liability Insurance
Public liability insurance protects you against third party claims. Public liability insurance – which includes products liability cover – can insure your business against claims of injury or damage from members of the public, including customers, clients, delivery people or even passers-by, that are incurred because of your business, on your premises or because of your products. If someone is injured or hurt – or if their property is destroyed or damaged – a claim could be made against you – so get covered with public liability home business insurance.
• Business And General Property Insurance
Business and general property insurance can protect your business against:
Loss
Damage
Fire and perils
Theft/crime/burglary
Business interruption
• Worker's Compensation Insurance
If you have employees, workers compensation insurance is an essential cover to protect the people who work for you if they're injured at work or become sick due to their work.
• Professional Indemnity Insurance
Professional indemnity insurance can protect you against legal costs and claims for damages to third parties caused by you or by one of your staff while acting within the scope of their duties. An engineer or an architect may take this type of insurance out. It can help you cover costs should you be sued.
• Cyber Liability Insurance
This is another type of insurance to consider. Cyber insurance protects you from consequences should your client's or customer's data being compromised. The impact could be really damaging to your business. Cyber insurance is a type of liability insurance that protects your business against cybercrime and may include cover for costs pertaining to:
Data breaches
Theft, loss of client information
Business interruption costs
Forensic investigation
Data recovery
Extortion
Fines and penalties
Crisis management costs
Legal costs
It's recommended that all businesses have a cyber security business plan in place in the event of a cyber attack.
• Personal Accident & Illness Insurance
Personal accident and illness insurance can protect you should you fall ill or have an accident. When you work for yourself, you don't tend to have sick leave so this type of insurance can cover you should you have a prolonged illness or you need time to recover from an accident. It can also cover you should you become permanently disabled or if you die because of an accident.
Trust Phoenix Insurance Brokers For Business At Home Insurance
When you engage Phoenix Insurance Brokers, you'll find that throughout the entire process, your broker is your trusted service provider who works for you, not the business insurance company. Whether you need advice, you need to make a claim, or perhaps make changes to your policy, your Phoenix Broker will take care of everything. They can also show you how you can bundle your insurance into a business insurance package that's right for your business. Your broker will work with you to determine which policies are right for your business, and they'll help you to manage your premiums too by showing you how you can pay them monthly to assist with cash flow.
Phoenix offers a wide range of business insurance for home-based businesses just like yours. Get in touch today. They can also help you with all your personal insurance needs.
We have offices in Perth, Broome, Rockingham, Busselton.
Frequently Asked Questions
What is business at home insurance?
Business at home insurance provides cover for home-based businesses that includes protection against property damage, theft, and liability risks. It not only covers the property itself, but also any equipment used by the business and any materials stored there.
Who needs business at home insurance?
Anyone operating a home-based business should consider getting business at home insurance to protect their assets from potential losses or damages due to accidents, theft or third-party liabilities.
Why do you need business at home insurance?
Business at home insurance provides peace of mind in case of an accident or loss so that you can continue to operate your business without interruption or financial strain in the event of unexpected events.
Does my home insurance cover me if I work from home?
Some people who run their business from home wrongly assume their home and contents insurance and home building insurance policies will cover them for claims arising from their business activities. This is not the case as home and contents insurance policies typically have business-related exclusions and limitations.
For example, if you run your business from a converted granny flat, for example, that may not be covered unless you have business insurance as it's not attached to your main dwelling. There can be a range of exclusions on home and contents insurance like this one.
I run my business from home, do I need an insurance broker?
You don't need a small business insurance broker, but you'll probably find outsourcing specialist activities such as business insurance to an expert saves you time, heartache and money in the long run. Phoenix Insurance Brokers has been working with businesses like yours for more than 30 years. Engaging a specialist business insurance broker can let you get on with doing what you do best while we do what we do best!