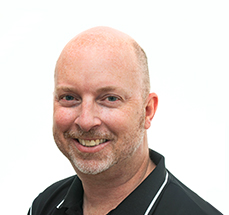 Murray Johnson
Authorised Representative - Johnson Insurance Brokers
Murray has over 25 years insurance experience, spanning broking, underwriting, claims and leadership. Murray operates his own business, within Phoenix.
Murray specialises in clients working in the food & beverage, farming (livestock, vineyard, winery, dairy), trades, transport, civil contracting (hire, demolition, waste transfer) industries. Murray has also developed a reputation for innovative solutions on complex and hard to place insurance risks.
Whilst fortunate to be living in the South West, Murray looks after clients throughout Western Australia and spends most of his days on the road or at his clients premises.
Murray is a professional you will want on your team when things get tough, after all it's when an incident or claim occurs that the insurance you bought and advice you sought, will be tested.
Qualifications and Awards
Qualified Practising Insurance Broker (QPIB) of the National Insurance Brokers Association (NIBA)
Senior Associate (CIP) Australian and New Zealand Institute of Insurance and Finance (ANZIIF)
Diploma of Financial Services (Insurance Broking)
Diploma of Business (General Insurance)
2009 NIBA WA Young Professional Broker of the Year