Whether you operate a café, a food truck, a small bar or a large restaurant, insurance should be one of your most important considerations.
There are many types of business insurance policies on the market but when it comes to the hospitality industry, the most important type of insurance is public liability insurance. This is due because every day most hospitality venues have countless people coming through their doors.
If you serve hot food and beverages, your patrons sit outside, they have to go up and down steps, and alcohol is in the mix, anything can happen.
Public liability insurance is the most critical type of insurance for hospitality businesses as so much can go wrong when the public is involved in your day-to-day activities. To give you peace of mind and to let you focus on what you do best ̶ serving your paying customers ̶ having the right insurance in place for your hospitality business is essential.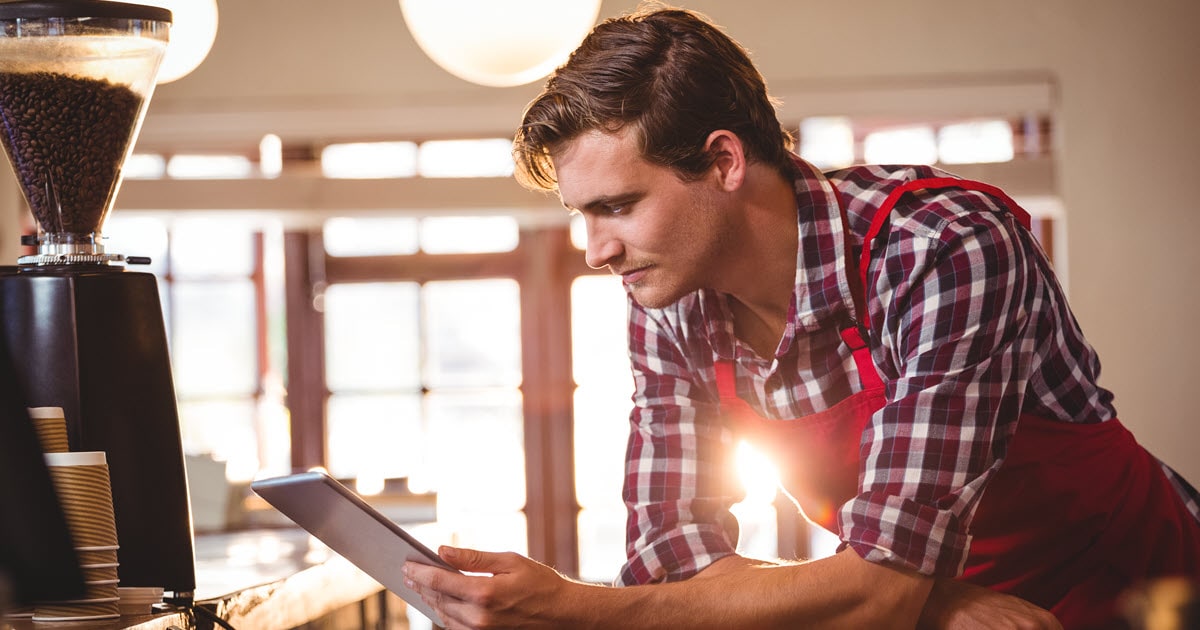 The Most Common Insurance Claims in the Hospitality Industry
The most common types of claims in the hospitality industry come from incidents such as:
Slips, trips, and falls
Foreign objects in foods
Food contamination and food poisoning
Outdoor umbrellas and flying signs
Hot food or liquid spills
Your business can be covered by these types of incidents through public liability insurance.
If someone is injured on your premises while they're visiting your business, public liability insurance can cover the costs of legal fees, medical fees and damages, expenses incurred by giving first aid to others, and compensation for any damaged or destroyed customer property.
Public Liability Hospitality Insurance is Essential
For many hospitality businesses, public liability insurance is a requirement of operation, for example, a food franchise will typically have mandatory insurance. Also, if you don't own your premises, it will be a condition of your lease to take out public liability insurance.
Whether your hospitality venue seats 10 or 1000 people, and whether you own or lease your premises, public liability hospitality insurance is cover you shouldn't be without.
How Much Does Public Liability Insurance Cost?
The cost of public liability insurance can vary according to several factors such as:
The type of business you're running
The level of cover you need
The inclusions and exclusions of your policy
Your local WA insurance broker can work with you to assess the level of cover you need and provide you with a quote that suits your business and your budget.
Other Types of Cover for Your Hospitality Business
Apart from public liability insurance, other types of cover for hospitality businesses to consider (depending on the type of business you're running) include:
General Liability
General Liability insurance is an important 'umbrella' policy that covers you if a customer is injured or otherwise harmed in your place of business.
Theft
There are three main types of theft insurance:
Theft: covers the loss of your contents and stock from theft, attempted theft, armed hold-up or an actual or threatened assault.
Money: covers the loss of or damage to your business' money from a wide variety of sources, including theft, armed hold-up, and fire, either on your premises or in transit.
Employee dishonesty: covers the theft of your property or money by any one of your employees either acting alone or in collusion with others.
Product Liability
Product liability insurance protects you against claims made by customers who've used (or in this case consumed) your products.
Workers' Compensation
Workers' compensation insurance is mandatory throughout Australia and protects you if your staff are injured while at work.
Property Contents
Property contents insurance covers you if your premises are damaged or destroyed by fire, storms, and other disasters.
Equipment Breakdown
If your equipment fails, your café, restaurant, or takeaway outlet can't operate. Equipment insurance will cover you for the financial cost of repairing or replacing fixed equipment that's broken down, such as a stove or your cool room.
Deterioration of Stock
If your fridge or freezer breaks down due to an electrical fault and your stock is ruined, deterioration of stock insurance covers you for food spoilage that may occur because of equipment breaking down.
Business Interruption
If there's a flood in your street and you lose power for a period of time, or something beyond your control prevents you from running your business, business interruption insurance can cover your operating expenses, such as your lease and franchise fees, and may also cover the costs of food spoilage.
Depending on your type of hospitality business, you can also arrange cover for other scenarios such as:
Get Your Hospitality Insurance Needs Reviewed Today
There are many types of insurance policies you can purchase for your hospitality business but the most important one by far is public liability insurance. Not having this in place could cost you dearly and even stop your business from running.
Finding the best policy for your business can be time-consuming; that's where Phoenix Insurance Brokers can help.
Phoenix Insurance Brokers has been assisting Western Australian businesses like yours for more than 30 years and understands the risks faced by the hospitality industry. Not only will they help you decide which policies are right for you, but they can also package multiple insurance policies together so you only pay one premium that you can spread out over a year (to assist with cash flow).
Your Phoenix Broker will also work with you to make sure your insurance changes as your business changes, so you're only paying for what you need or you're adding cover as your business grows.
Contact Phoenix Insurance Brokers today.
Frequently Asked Questions
What is hospitality insurance?
Hospitality insurance is a type of business insurance specifically designed to meet the needs of businesses that provide catering or hospitality services. It covers a variety of risks associated with running a hospitality business, such as property damage, third-party liability claims and loss of income due to disruption.
Who needs hospitality insurance?
All businesses that provide hospitality or catering services should consider getting hospitality insurance to protect their investments from unexpected losses. Phoenix Insurance Brokers understand every business is different and offers tailored insurance for restaurants and cafes.
Why do you need hospitality insurance?
Having hospitality insurance helps to ensure that any financial losses resulting from an incident are minimised so that you can continue with your business operations without interruption or additional costs.