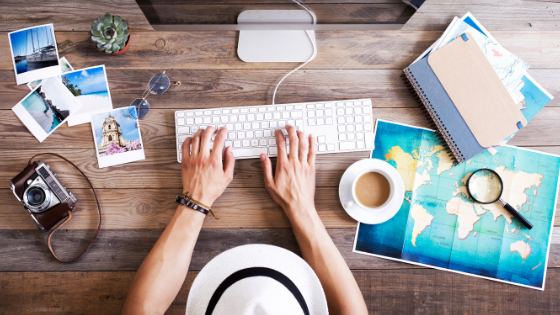 With the end of 2019 fast approaching, many people will be heading overseas on holidays. No matter the destination, travelling overseas comes with risk. There are many possibilities for things to go wrong. You could have an accident, get sick or have your belongings stolen.
But these risks shouldn't deter you from exploring the world. Travel is a great way to reward yourself, explore new landscapes, immerse yourself in different cultures and create lasting memories.
Fortunately, there are plenty of things you can do to make your travel experience a positive one.
Travel safe with these tips!
1# Travel Safe Tip: Get Travel Insurance
A recent survey undertaken by the Insurance Council of Australia (ICA) and the Department of Foreign Affairs and Trade, has shown Australians are becoming increasingly complacent about travel insurance. ICA says the insurance industry is concerned that 215,000 Australians travelled to Southeast Asia last year without insurance.
Travel insurance is imperative to have on any trip. Some things your travel insurance policy could cover are:
Medical emergencies
Cancelled and rescheduled flights
Lost & stolen luggage
If you do decide to get travel insurance it's important to have an understanding as to the inclusions and exclusions in policies  ̶  travellers may unwittingly void their travel insurance if a claim involves risky behaviours including:
Drinking alcohol and being affected by it (48% of travellers to Indonesia)
Engaging in a high-risk water sport (25% of travellers)
• Tips For Buying Travel Insurance:
Many people rely on the travel insurance that comes with their credit card but it's worth checking what yours covers because not all travel insurance policies are the same. If you're going overseas, you may want to check:
Whether your policy has 24-hour global emergency assistance. Does it provide on-site medical experts for timeous medical intervention in an emergency?
Does your credit card cover cruising? Are there restrictions to the number of consecutive days at sea to ensure coverage?
What standard of medical care is stipulated in your policy? Is it First World Care or Reasonable Care? This may make a difference depending on where you're travelling.
If there's one take away point for all insurance policies – it's to know what you're covered for.
If you're heading overseas, talk to your local Phoenix Insurance Broker before you depart to guarantee you're adequately covered. As the famous saying goes, it's better to be safe than sorry!
#2 Travel Safe Tip: Research Your Destinations
Before booking your holiday it's important to research your destination. A better-informed traveller is also a safer one. Each country has different political climates and threats, so it's important to choose a personal insurance policy that covers different events. The Australian Government provides travel advice for all destinations in the world.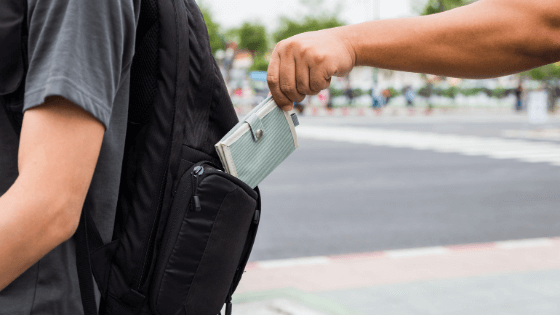 #3 Travel Safe Tip: Be Aware of Scams
In order to travel safe, you need to be aware of common overseas scams. There are many different scams, with some common ones being:
• Taxi Scams
A common scam travellers encounter is the taxi scam at airports. Unmetered drivers gather around airports and other tourist destinations. Once you have arrived at your destination they will charge you an extortionate amount. To avoid this scam ask airport authorities for advice on official taxi service providers or use popular rideshare apps where drivers are vetted.
• Damaged Rental Items
While overseas you are likely to hire a car, jet ski or scooter. The companies you hire these from may accuse you of damaging the item, even if you haven't. They do this to extort thousands of dollars from you.
Before hiring from a company, do some research online and find a reputable one. Once you do hire, carefully examine the vehicle for damage and take photographic evidence. Another tip is to check your travel insurance policy covers the use of recreational transport if you are not licensed.
• Pickpockets and Distraction Artists
Where there are big crowds of people you are more at risk of pickpockets. It could be as subtle as someone bumping into you, paying you compliments, or even falling over in front of you. Try not to be distracted by random people, as they likely have a partner who will steal your valuables. Invest in a secure bag to make it harder for pickpockets.
• Overpriced Tea Ceremony Scam
The overpriced tea ceremony scam is prevalent in China. The scam occurs whereby a well dressed local woman will ask if you'd like to experience an authentic Chinese tea ceremony either at a cafe or in their private home. You will then be presented with a massive bill and kept against your will until the amount is paid. To avoid this scam, be aware of strangers and decline unsolicited invitations, no matter the temptation to have a unique cultural experience.
Simply being aware of these common scams can help you to avoid them. If you do find yourself in one of the above situations, you can take the following actions.
Contact the local police authorities and always make sure you get a policy report.
If your belongings are stolen call your travel insurance provider on the 24-hour emergency number.
If your card is stolen, cancel your card and contact your bank to freeze your accounts.
#4 Travel Safe Tip: Situational Awareness
To ensure you travel safe, be aware of your surroundings. Practice using your peripheral vision, check for suspicious people, don't use headphones and be in touch with your senses. Never underestimate the power of body language. When in new situations stay alert, confident and keep your head up. Predators will prey on easy victims, so it's important you project your awareness in your body language. Avoid looking nervous or scared.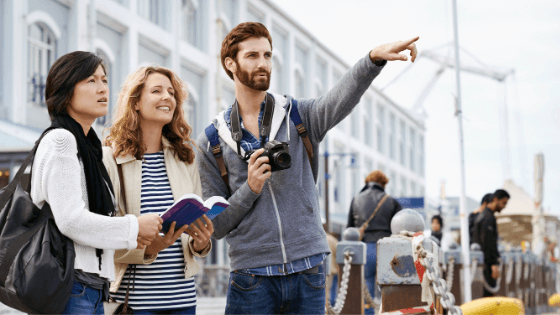 #5 Travel Safe Tip: Travel in Numbers
When venturing to an unfamiliar place, it's a safer option to travel with others. Having other people around means there are more people aware of what is happening around you. While you may not spot a dangerous situation, another person may. Further, predators are less likely to approach a group of people vs a solo traveller.
Got a question about travel insurance? Phoenix Insurance Brokers Pty Ltd offer specialist knowledge on travel insurance. Our qualified brokers can help find the right travel insurance package to suit your needs and ensure you travel safely. Contact one of our friendly team members today to find out more or to request a personal insurance quote.